Cuban President Raul Castro received this Wednesday morning his Turkish peer Recep Tayyip Erdoğan who is in an official visit to Cuba.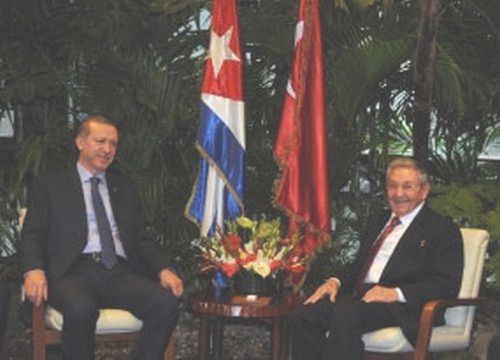 Bothe leaders spoke of the good bilateral relations and ratified their willingness to continue strengthening the bonds and dialogue between the two countries. They also tackled international issues.
The Turkish president was accompanied by his Foreign Minister Mevlüt Çavuşoğlu, Economy Minister Mehdi Eker, Culture and Tourism Minister Omer Çelik and the Ambassador to Cuba Hasan Servet Oktem, as well as other members of the delegation.
On the Cuban part were present Foreign Minister Bruno Rodriguez and other top officials of the Cuban government.