Representatives of social movements from Latin America meet Thursday in Panama to discuss issues ranging from US sanctions on Venezuela to Puerto Rican independence.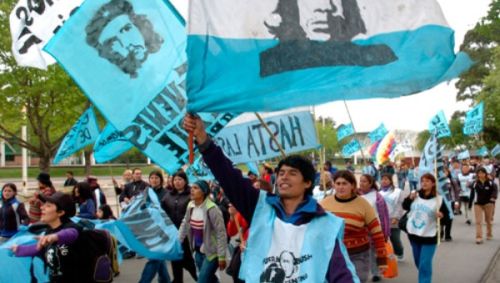 The four day People's Summit is taking place in the University of Panama, under the slogan, "Latin America – a homeland for all, with peace, solidarity and social justice."
Labor unions, feminists, environmentalists, student groups and other social movements are participating, with some of the key topics including the role of the United States in Latin America, Bolivia's need for access to the sea, and reparations for civilian victims of the 1989 U.S. invasion of Panama. Bolivian President Evo Morales is expected to address the summit and Ecuador's President Rafael Correa has also confirmed plans to attend.
The summit's organizer, union leader Olmedo Beluche, says the participants will submit a joint declaration of proposals to regional leaders, with the aim of promoting stronger lines of communication between governments and social movements.
In a statement, organizers said the summit is a forum for "the voice of our peoples, to highlight problems the other meeting (the Summit of the Americas) doesn't address."
The Summit of the Americas is also taking place in Panama this week, and is likely to feature talks on U.S. sanctions on Venezuela, as well as U.S.-Cuban relations.
Taken from www.telesurtv.net/english