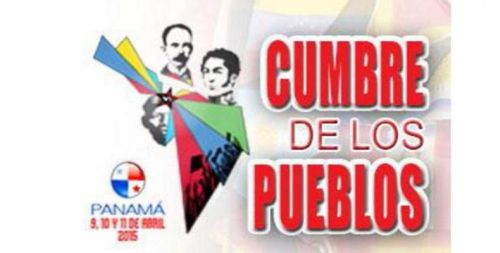 Participants at the People's Summit in Panama issued a joint statement on Saturday rejecting U.S. intervention in the affairs of Latin America and the Caribbean, and declaring the region a "Zone of Peace."
According to multinational news channel TeleSur, the document, condemned what it called, the "military aggression and threats the United States and its strategic allies have carried out through the establishment of military bases in the region."
The statement also backed the recent call by Secretary-General for the Union of South American Nations (UNASUR), Ernesto Samper, that all U.S. military bases in Latin America should be shut down.
The People's Summit declaration went on to denounce U.S. President Barack Obama's executive order that arbitrarily declares Venezuela an extraordinary threat to its national security.
"We express our unconditional and unbound support for the Bolivarian Revolution. We also reject the unfair and immoral executive order by the United States that seeks to label Venezuela as a threat to their national security," the statement says.
The official declaration also included vows from social movements to promote gender equality, civic participation, and social justice.
"We declare the need to construct a new society with social justice, gender equality, participation from young people and other social actors, guided by the principle of solidarity, which is fundamental in integral development and sovereignty of our countries, " the statement said.