The members of the 26th Pastor for Peace Caravan arrived this Friday in Sancti Spiritus, central Cuba, for a four-day visit.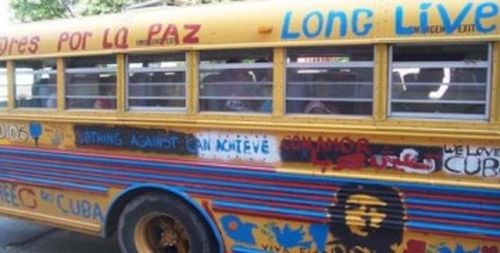 This group, the first to come to Cuba after the beginning of the process to re-establish diplomatic relations with the USA, was welcomed by party and governmental authorities from the territory, and by the local delegation of the Cuban Institute of Friendship with the Peoples.
During their stay in Sancti Spiritus, the visitors will tour historic, social, and tourist sites of village of Trinidad, and will share experiences with religious people and members of grassroots organizations, on occasion of the 26th of July commemoration.
They are also expected to meet with representatives of the Hermanos Saíz Association, and the National Union of Writers and Artists of Cuba (UNEAC).