Cuba and Chile ratified this Friday in Havana their interest in strengthening bilateral links, on the occasion of the visit to the island of the presidency of the Camber of Deputies of that South American nation.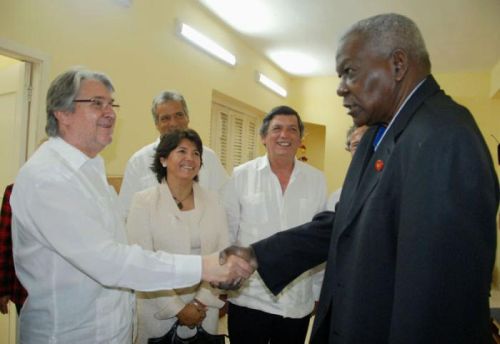 Boosting greater bilateral exchanges was the common willingness expressed in the talks held between Esteban Lazo, member of the Politburo of the Cuban Communist Party (PCC) and president of the National Assembly of the People's Power (Parliament), and Aldo Cornejo, president of the Chilean legislative institution.
After expressing his appreciation for the love received from the Cuban people, Cornejo confirmed that his visit is a sign of the governmental and political willingness of strengthening bilateral bonds, especially in the particular context Cuba is living.
According to the program, the delegation met on Thursday with Jose Ramon Balaguer, member of the Secretariat and head of the Department of International Relations of the Central Committee of the PCC; while on Saturday it will meet with Antonio Carricarte, first deputy minister of Foreign Trade and Investment.
Likewise, it will visit the Center for State Control of the Quality of Medicaments and will tour the Historic Area of Havana.