Namibian President, Hage Gottfried Geingob, after a four-day official visit to Cuba, confirmed the excellent state of relations between the two countries.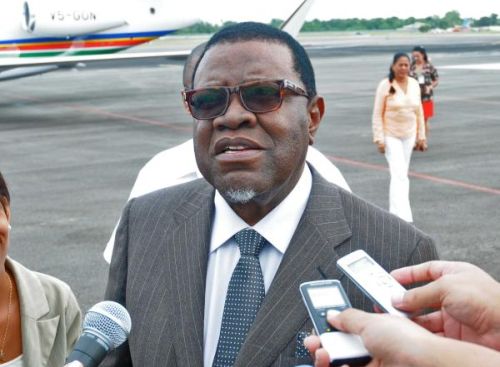 The president stressed the fraternal and solidarity nature of those ties with the island, while expressed satisfaction with the results of his activities here.
He recalled the struggle for the emancipation of Namibia, to which the Cuban internationalists participated and fought against the racist regime of South African apartheid.
Gottfried Geingob held an official meeting with his Cuban peer, Raul Castro, in which they reiterated their willingness to strengthen ties, in keeping with the historic relations between the two nations.
They also discussed other issues of common interest of the international and regional agenda, said a statement released here.
As part of his program, Gottfried Geingob toured the facilities of the Center for the State Control of Medicine Quality (Cecmed), which is the drug regulatory authority of the island.
On the other hand, Cuban Health Minister, Roberto Morales, told the press his country's willingness to expand collaboration with Namibia.
Morales informed on the signing of "an inter-ministerial agreement to continue this cooperation work we have developed and referred to the assessment of other collaborations in the field of human resources training, either in post or pre-graduate courses, in line with the needs of that African country."
Cuba and Namibia established diplomatic relations on March 21, 1990, and still maintain important bilateral ties in the political sphere and cooperation in economy, trade, education, health, culture, sports and construction.
The African nation has supported the struggle of the Cuban people for ending the economic, commercial and financial blockade imposed by the United States on Cuba.