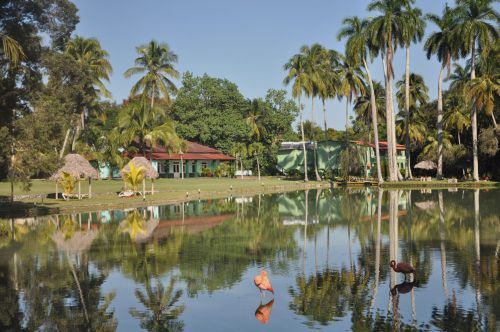 If renowned Bishop Juan José Díaz de Espada y Fernánez de Landa —who centuries ago enjoyed the thermal waters of Villa San José del Lago— were still alive, he would have for sure welcomed the over a million budget earmarked for the refurbishment of the touristic village located in the Cuban north-central region of Majajigua, about 120 km from Sancti Spíritus City.
According to the facility director, Beysy Valdés González, the constructive actions will benefit more than half of the so-called rustic rooms (those with guano palm leaves roofs and wooden walls), thus bringing the ten of them back into use.
These actions are the continuation of what was started three years ago in this hotel, privileged not only for its natural environment, but also for its location in the Northern Circuit, between the Cayo Coco and Cayo Santa Maria tourist resorts in north Cuba.
The facility, which was opened as a health resort back in 1940, features hydrocarbonated, calcic, and magnesian waters which have neutralizing, anticongestive, antispasmodic, and diuretic actions.
[nggallery id=105]