Venezuelan president, along with leaders from Ecuador and Algeria, will deliver a proposal on stabilizing the international price of crude in Saudi Arabia.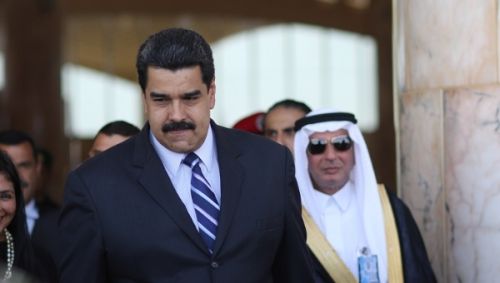 The fourth Summit of South American-Arab Countries, known as ASPA, opened Tuesday in the Saudi capital of Riyadh, where Venezuela and Ecuador will present a joint proposal to stabilize the price of oil at around US$80 per barrel.
"It cannot be that we produce oil and financial speculators choose the price," said Venezuelan President Nicolas Maduro before departing to Saudi Arabia.
Maduro is attending the two-day meeting along with representatives and heads of government from the 34 member countries of this bi-regional mechanism for cooperation and political coordination.
The Venezuelan leader said the proposal was coordinated with his Ecuadorean counterpart, Rafael Correa, and the government of Algeria, which also sends delegates to the summit.
Since 2014, oil prices have declined significantly, causing serious difficulties for individual commodity exporters like Venezuela, Ecuador, Colombia and Brazil, whose economies are burdened by lack of oil revenue.