Venezuelan people and friends of the Bolivarian Revolution all over the world paid homage to the Supreme Commander, the late Hugo Chávez, on the 61st anniversary of his birth.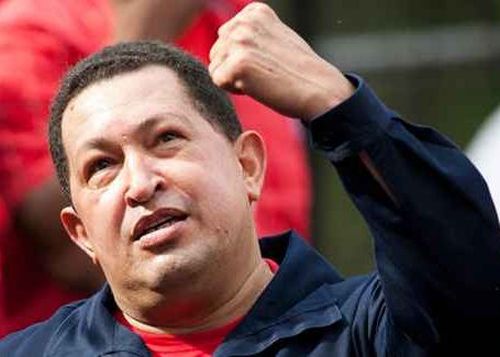 On Tuesday, July 28th –- when the late Venezuelan leader would have turned 61 years old — a series of artistic activities were held across Venezuela, officially closing celebrations in Chavez' honor.
Shortly before departing Tuesday for New York to meet with UN Secretary General Ban Ki-Moon, Venezuelan President Nicolás Maduro paid homage to Hugo Chavez at the Cuartel de la Montaña in Caracas, which treasures the remains of the late Bolivarian leader.
Also on hand at the solemn ceremony, which began at exactly 12 midnight on Tuesday, July 28th, and was broadcast live on TV network Telesur, were Chavez's daughters María Gabriela, Rosa Virginia and Rosa Inés Chávez, his cousin Asdrúbal Chávez, Army Commander Cilia Flores, Venezuelan Vice President Jorge Arreaza and the country's ministers.
Cultural galas and other commemorative activities have also been organized in countries like Spain, Cyprus, Nicaragua, Cuba and Ecuador, to pay tribute to the beloved Bolivarian and Latin American leader.