The 16th Havana International Theater Festival was started in Havana this Thursday with the presentation of the play Charenton, by the Grupo Buendia, at the Avellaneda Hall of the Cuban National Theater.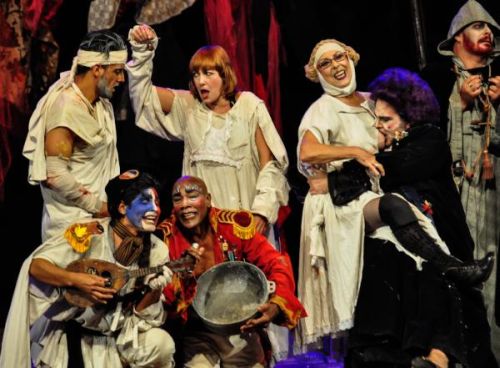 The Festival will run till November 1st, with the participation of artists from 23 countries, and will pay homage to British Peter Brook and the 30th anniversary of the Grupo Buendia.
During the opening ceremony, participants will watch a video message from Brook, brought by his son Simon, since he cannot travel to Havana due to old age.
The renowned Les Ballets de Monte Carlo, from Monaco, will close this Festival dancing Cinderella.
Other important troupes participating in the Festival are the Nederlander Worldguide Production, the Komissazhevskaya from St Petersburg, Russia, the Odian Teatret from Denmark and the German She She Pop.