More than literature awaits those choosing to participate in the varied program the Organizing Committee of the Republic of India has prepared as Guest of Honor at the 24th International Book Fair, to be held from February 12 to 22 in Havana.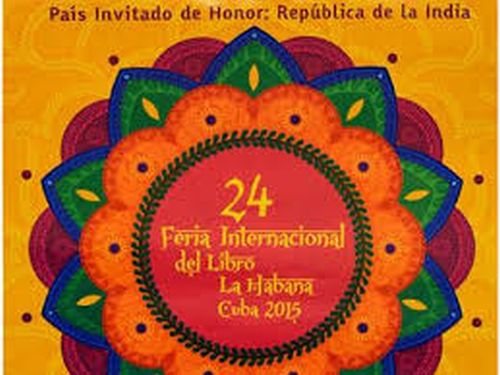 Music, dance, food, yoga, theater and crafts are among the proposals that Asian nation will bring to Havana; first continent to receive a dedication in the largest cultural event in Cuba.
C. Rajasekhar, head of the Indian diplomatic mission in Cuba, told ACN that eight dancers of folk dances from the region of Rajestán, who will act for the Cuban public since before the official opening will soon be in the Antillean territory.
These artists will join their Cuban brothers on stage during the opening ceremony on Thursday 12 at San Carlos de La Cabaña Fortress, where we also open our Pavilion, he said.
The activities scheduled by this nation, where a thousand films are produced per year- also include the screening on TV, the Cuba Pavilion and 23 and 12 movie-theater a cycle of Indian films, including the multi-awards winner Three Idiots.
Of course we could not fail to include a sample of our film work and we expect a very popular movie star in India to be with us, the ambassador announced.
Another special moment of the itinerary will be the live demonstration that will make Hindu craftsmen, considered national treasures, who will share with attendees to the Fair traditions passed from generation to generation.
Rajasekhar also explained that a festival of yoga, with experienced yogis who will join Cubans to practice this mental and physical discipline will be held, in addition to the exhibition of Indian typical food, which shall also be seen in cities like Cienfuegos and Trinidad.
We will also have a bazaar, the first of its kind to be held in Havana, and where people can see and buy costume jewellery, manufactures and textiles made in India, he noted.
India is not just around the corner, hence the importance of this event to let us know and achieve a real connection between our peoples, said the diplomat, promoter of several initiatives in this regard, including the completion in 2014 of the first Festival of Indian Culture in Cuba.