President Otto Perez Molina finally bowed to pressure and announced his resignation, according to his press office.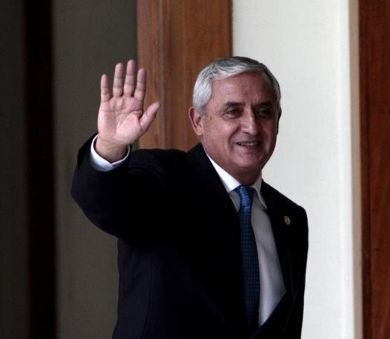 Just a few hours after an arrest warrant was issued against him, Guatemalan President Otto Perez Molina, who had vowed he would not resign, announced he would step down from office, his press team confirmed Thursday morning.
Perez Molina signed his resignation at 7:00 pm (local time) on Wednesday, just after Congress withdrew his immunity.
According to the law, Perez's resignation puts current vice president Alejandro Maldonado as interim president to serve out his term, which ends in January. Maldonado must also submit three nominations for vice president.
Despite the political crisis, Guatemala's presidential elections scheduled for Sept. 6 will proceed, officials say.
Prosecutors accuse the president of masterminding a scheme to embezzle millions of dollars from a customs service as part of a fraud ring, which the country's vice president has already been jailed for.
Perez Molina must now appear in the court at 10:00 am (local time), in order to avoid the "show" of his arrest over corruption charges, his lawyer Cesar Calderon said.
The allegations against Molina were made by influential sectors in Guatemala, including the office of human rights, the agricultural, rural, industrial, and financial committees, the Peasant Unity Committee, the Catholic and Evangelical churches and members of civil organizations.
The Central American country is still struggling to recover from the U.S.-funded civil war (1960-1996), which saw more than 200,000 Guatemalans killed, most of them indigenous Mayans. The country has a 75 percent poverty rate and ranks among one of the most corrupt countries in the world.