Private-run hostals are regarded as basic accommodation choice for foreign visitors in the central Cuban province of Sancti Spiritus. In 2014, 46 per cent of tourists who came to this territory stayed in such facilities.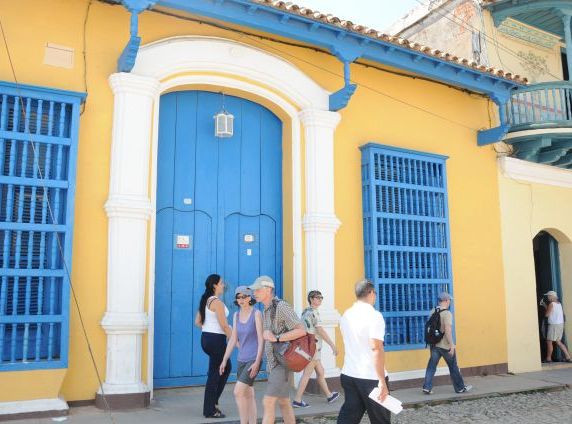 According to Reiner Rendón Fernández, delegate of the Ministry of Tourism to the territory, the abovementioned figure means that some 163 700 tourists were received in hostels, which represents a 21% increase when compared with earlier times.
Taking into consideration the growing interests for hostals and "paladares", particularly in Trinidad, the Cuban ministry will foster the training of the personnel —cooks and waiters — working at these places.
The Cuban official said that the development of new businesses is especially followed by the ministry —which doesn't mean that their autonomy is reduced—, based on the implementation of the Guidelines of the Economic and Social Policy of the Party and the Revolution.
In order to boost this development, since last year it's possible for travel agencies to directly deal with private hostels and "paladares". Rendón Fernández affirmed that his office has stregthened  relations with municipal  governmental authorities, mainly those of  Trinidad and Sancti Spíritus, so the non-state activities are fostered on legal basis.
Nearly 92% of non-state workers, distributed in more than 980 hostals and 90 "paladares", are grouped in unions.