Greek people this Sunday clearly rejected the austerity reforms demanded by European lenders. The 'No' side led in the non-binding referendum by over 60 percent.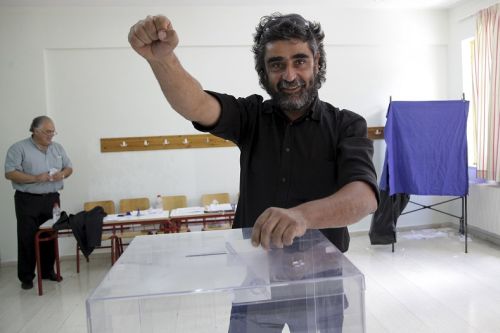 The margin in the results is much larger than projected, with exit polls predicting a slim majority against the conditions for the financial package needed to avoid a debt default and a possible banking collapse. According to several separate polls, the 'No' vote on bailout terms was ahead by 3-8 percentage points.
More than 10 million people were eligible to participate in the vote, which was called by Prime Minister Alexis Tsipras after bailout talks with European lenders failed. The Syriza government also responded by closing the banks and imposing capital controls after announcing it would not make the June 30 deadline for repayment to the IMF.
According to teleSUR correspondents, voter turnout was registered at 70 percent with polling stations closed at 19:00 (local time). In order for the referendum results to be valid, the voter turnout must reach 40 percent.
The referendum in Greece has taken place without any incidents, the Greek Interior Ministry said in a statement Sunday.
"Until now, there have been no complaints or reports about the problems during the voting in the referendum," the statement said.
"Today is a day of celebration because democracy is a cause to celebrate, to be joyful. And when democracy conquers fear and blackmail, then it also leads to redemption, and a way forward," Tsipras said in a statement after casting his vote in Sunday's Referendum.
Leading up to the vote, Tsipras urged the people to vote "No", saying it would strengthen his left-wing government's position in talks with international creditors also known as the troika, comprised of the European Commission, the European Central Bank, and the International Monetary Fund.
"Many may try to ignore the will of a government. But no one can ignore the will of a people who are seeking to live with dignity, to live life on their own terms," said Tsipras after casting his ballot Sunday. The left-wing leader and his Syriza government have been trying to keep their anti-austerity pledges that propelled them to victory in the country's January general elections.
Despite pushing a "Yes" on the bailout deal, European leaders acknowledged that the offer from European creditors may not be on the table following the Greek vote. The current crisis has sent shock waves through the world's financial markets, who fear the repercussions of a 'Grexit' from the Euro.
Taken from http://www.telesurtv.net/english