French President François Hollande arrived in Havana this Sunday for a  three-day official visit, at the invitation of his peer Raul Castro.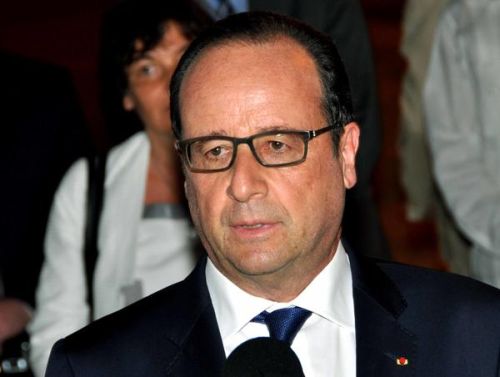 This is the first time that a French president comes to the island since the establishment of diplomatic relations between the two countries, on June 11, 1902.
Hollande arrived Sunday evening at Havana's International Airport and in statements to the media covering his visit he said it is a symbol to be the first western European head of state that participates in this new stage of relations with Cuba.
The French president praised the historic and deep links between the Cuban and the French people and added that France is also a neighbor of Cuba through the existence of the Antilles. "We expect to jointly work for regional cooperation and these are the reasons for my visit," he noted.
President Hollande was welcomed at the airport by Deputy Foreign Minister Rogelio Sierra, Cuban ambassador in Paris Hector Igarza and by members of the diplomatic corps.
François Holland is paying a three-day visit to Cuba on the invitation of President Raul Castro. His trip to Cuba is considered a gesture of the will of both countries to strengthen bilateral political and economic relations.
The European head of state is being accompanied by government officials and his agenda in Cuba includes a large number of activities, including a key-note lecture at Havana University, the opening of new premises for the French Alliance cultural and language initiative, official meetings among others.
France has played an important role at the European Union in favor of ongoing negotiations towards a bilateral political and cooperation accord with Cuba.