François Hollande, the first French President to visit Cuba since the establishment of relations between the two countries in 1902, delivered a keynote speech this morning in the Aula Magna at the University of Havana.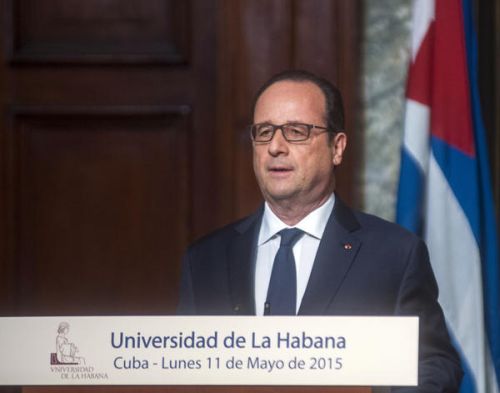 In his speech, Hollande said Cuba and France can use their respective integration mechanism, CELAC and the European Union, to multiply their exchanges in the future.
The French president said Latin American and the Caribbean have gained relevance in the world in the XXI century, and France is part of it because its culture and language is spread throughout the Antilles.
France wants to participate in these cooperation and integration processes in which Cuba has played a key role to guarantee freedom and independence, he said.
He praised the role of the Community of Latin American and the Caribbean States (CELAC) and the CARICOM as guarantors of peace and safety, and to boost economic and cultural exchanges.
Hollande said he represents in Cuba now not only France but the entire European Union. He said he hopes that during the next summit between the EU and CELAC, the two regional blocs strengthen their cooperation bonds
François Hollande is visiting Cuba since this Sunday, and today attended the signing of agreements between French and Cuban universities and the inauguration of the new venue of the Alliance Francaise Havana.