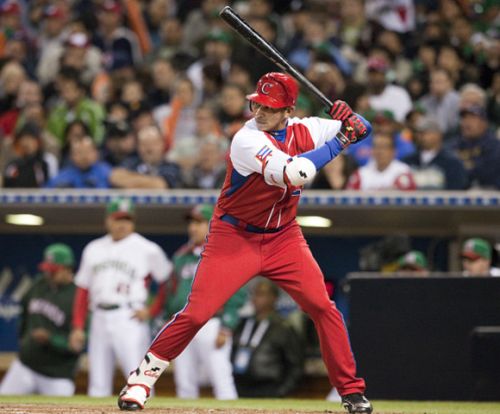 For many people, including myself, Frederich Cepeda Cruz should have been included in the list of athletes who will represent Cuba in the Premier 12 tournament, even if he were on crutches
Arguments abound and were recently summarized by colleague Reynaldo Cruz in his article San Frederich o la ingratitud de los hombres (Saint Frederich or the ingratitude of human beings), which he published in his Universo Béisbol blog. The author goes over the large international career of the athlete, regarded Cuba's best hitter in international events in recent times. The latest confirmation came from the Caribbean Series, where he was established as the Most Valuable Player.
However, after completing his second year of the contract with the Japanese club Yomiuri Giants, Frederich Cepeda is back and will again watch the event from home full of unknown environment since, according to the manager of the Cuban team, he did not receive any votes from the experts who made up the roster.
"I am in good health —said the athlete—. I had a long season, and after the Caribbean Series, I arrived in Japan without problems, with strength, and wanting to play. I was told to attend the training sessions of the Yomiuri Giants so as to have the chance to play. I had back pain for a while, from which I recovered. I played in the Pan American Games, but I sprang my ankle in the game against Puerto Rico.
Couldn't you stay in Cuba since you were hurt?
I could not. The contract was already signed, and I had to go back either way. I got recovered and after 15 days I was ready to play again. (…) There when you get hurt, the team pays for the medical expenses.
Anyway you barely play…
I had my ups and downs. I was not a starting player in the team. Last year I already explained what that situation was like. During the whole season I only played as a pinch hitter. I opened the game in two occasions, but was withdrawn in the sixth or seventh inning. I was sent to the minor league and two other foreign players were hired. It is known that they only hire four, and I finished the season. I just I dedicated myself to train and complete the contract. I was no longer engaged in active play, but training without playing doesn't make sense. Representing Cuba in the Premier 12 tournament was the main objective.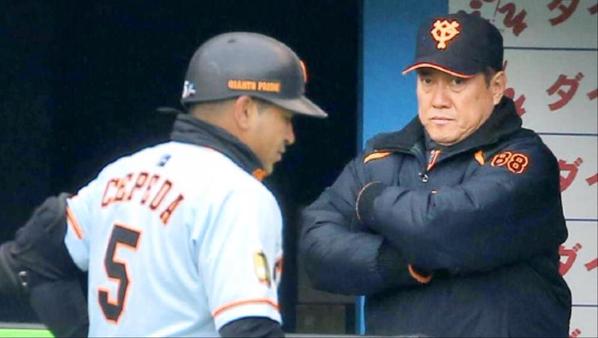 So you were getting ready for the Premier?
Yes, but when I read the news in the media, I got surprised. It's not that I consider myself indispensable; I think that everything has a beginning and an end, but there are ways. I've been abroad for two years fulfilling a commitment of the sports body of my country, and it looks like this fact influenced the decision of my exclusion from the Cuban team. I did not know the evaluation that had been given. When I requested an explanation, I was told that the decision was a fair one taking into consideration my performance in Japan, the Pan American Games, and in the game against the United States team. I have the same desires and I'm thirsty for playing. It happens that when they hire you for a professional team, you play only when they decide, it's been the same with other players, it's a different baseball. It's difficult to render a good performance with only 20 at-bats, even less if you play as a pinch hitter, which changed my daily routine. So, I had to handle with all that, and lived the experience.
I have nothing against that team that goes to the Premier, they are all my teammates, and friends of mine, both the team leadership and the athletes, but I think an explanation should have been given at the right time. I prepared myself, I dreamed of going to the event because it is a new one, being close to Asia as I was, I thought I would participate.
You're 35 years old, ¿do you feel tired already?
I've made my whole career in Cuba, where I'm already established, but for me that was a new league like I'm new for them. I was a foreign athlete supporting a team, if you fail to do your job in the chances you get, they immediately hire other player. For me, all the roads got closed, I tried hard, I trained myself, and here I am. I will go on because I know I have opportunities to play as long as I have the strength to do so, either in Japan or in any other leagues, now that new possibilities are emerging. Nobody in the world will stop me from playing baseball.
What is your opinion about the participation of Cuba in the Premier?
The team is in good shape. They have always been brave players. If they were included was because of their good performance, and because they have both conditions and quality to win any kind of event. I think they have potential, but it's important for them to have the impetus and desire to do so.
What do you think about the possible incursion in the Caribbean Leagues?
Cuban baseball's got many talented players, and it's good that they cay play in other leagues, and be also allowed to play for their country, which is the greatest thing we have. For me it is another challenge, I have to try harder to provide proofs and for once win that vote I didn't get this time.
However, neither the inclusion in other leagues, nor the batter wages have stopped the athletes from deserting.
As long as the people can sign to play abroad and see they have possibilities, the reserve will grow. We must endeavour to preserve baseball in Cuba, but it will be difficult to stop desertions because the US market is very strong, and the Cuban players are being offered lots of money. I think the solution is ending the blockade and that we can freely deal with the United States concerning the Major Leagues.
Japan will not hog all the Cuban baseball players; neither will Korea, because the world is full of talented players. Players from Venezuela are in Japan, and also in the United States. The Caribbean leagues are winter leagues, and the Major Leagues come after. Each league pays different… It's complicated.
Speaking about the US blockade, did you ever receive the cash prize for being the MVP of the Caribbean Series?
I spoke with some player who was once elected MVP in a Caribbean Series, and he was awarded a 5 000 dollar prize. Because of the US blockade we have no right to receive money. It's like the Baseball Classics, which are organized by the MLB and the money comes from the US Department of Treasury. Cuba is not authorized to get that money, we are used to play just for love of the team, we don't even ask for those issues anymore. But we are no ignorant, and we would like to be rewarded like other athletes, but we are always told that we have no right to that kind of prize, neither me nor the team. It would have been an achievement for athletes and the Cuban Federation, for the development of the new generations.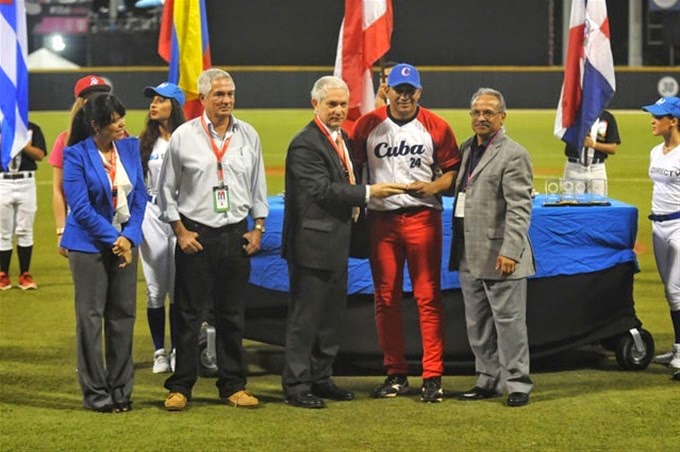 Did you finish your links with Japan?
Not with Japan, only with the Giants team. I was released after two years with them; it was an excellent experience despite everything. At this moment I was already better adapted to the culture of that country, and the way of training. It's difficult to be in a place where people speak a language not even close to yours. I wanted to have a good result but I failed to.