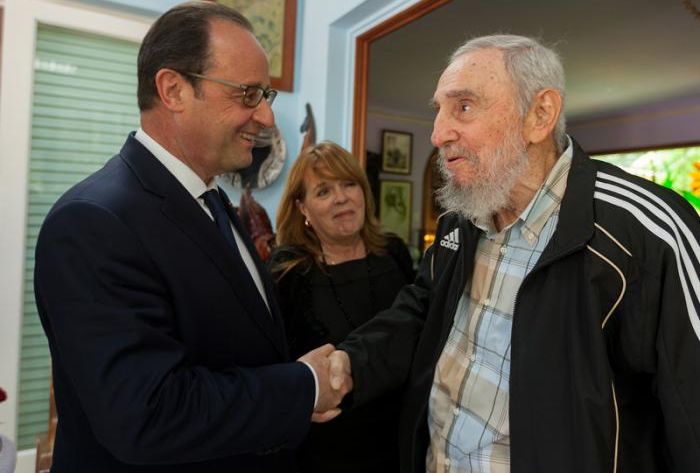 The historic leader of the Cuban Revolution, Fidel Castro Ruz, talked with His Excellency Francois Hollande, President of France, during his official visit to our country.
During the meeting Fidel and the distinguished statesman held an interesting dialogue about the historical ties between Cuba and France, reviewed major issues of international events and exchanged about its complexities and challenges, in a cordial and friendly atmosphere.

Fidel expressed his gratitude to President Hollande for being the first French head of state visiting Cuba, while recalling that one of the first texts he read when he started high school was a large book on the French Revolution, though, at the time, he was not aware of the political studies value and the complex world behind historical sciences.