David Hicks says he still suffers from the long-term effects of torture, but that it feels good to be an "innocent man."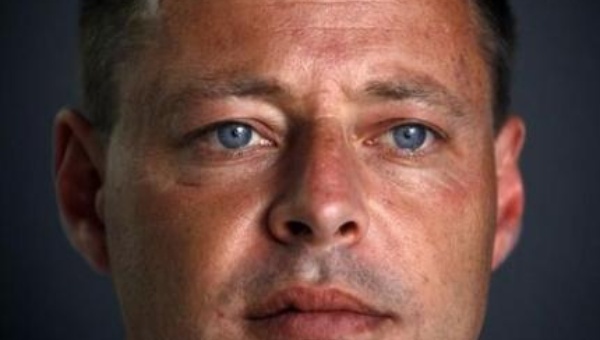 Former Guantanamo Bay detainee David Hicks won a challenge to overturn his terrorism conviction in a U.S. military court Wednesday.
"Obviously it feels good that I'm an innocent man," Hicks told the U.K.'s Guardian newspaper.
While stating the verdict wasn't "surprising," he said he was relieved the long legal battle was over.
"I'm disappointed that even though the American and Australian authorities were aware of my innocence from day one, I still have to go through years of torture that ruined my life for no reason, for political purposes," he stated.
An Australian citizen, Hicks pleaded guilty to providing material support for terrorism in 2007, though his lawyer has long argued the plea was made under duress, after enduring years of torture and mistreatment at the hands of U.S. forces.
In 2014, a U.S. appeals court ruled the military court at Guantanamo Bay shouldn't have been able to sentence Hicks for providing material support. Prosecutors had responded by arguing the conviction should remain in place, as Hicks had agreed to not appeal his original sentence in his plea deal. Now, the U.S. Court of Military Commission Review has rejected the prosecution's argument, and dismissed the original guilty verdict.
The Pentagon has responded to the ruling by stating prosecutors won't appeal.
Shortly after the verdict was announced, Hicks said "someone" should be responsible for medical expenses he says are the legacy of his torture, though he said he isn't currently planning on seeking compensation from the Australian government.
"Being kept in freezing conditions, small rooms for years, not being able to move or exercise…the body deteriorates over five-and-a-half years even without the added torture, such as stress positions, being beaten, etc," he said, according to Australia's ABC.
"It is becoming an expensive exercise to fix myself from torture," he stated.
Hicks added that he didn't plan on asking the Australian government for an apology, though his supporters have long argued Canberra didn't do enough to aid him during his detention in Guantanamo Bay.
Australian Prime Minister has responded by accusing Hicks of being "up to no good" when he was first detained in Afghanistan over a decade ago.
"I'm not in the business of apologizing for the actions that Australian governments take to protect our country – not now, not ever," Abbott stated.
Abbott was a senior figure in the Australian government throughout Hicks' capture and detention. An Australian foreign affairs department chief of staff has also lashed out at Hicks, claiming the U.S. court ruling doesn't make him "innocent."
"Given where he had been, what he had done and who he had associated with, Hicks ought to be grateful he escaped with his life and was able to transit Guantanamo Bay to Australia and, a few months later, into freedom," Chris Kenny wrote in an op-ed condemning Hicks as a "jihadist" in the right-wing newspaper, The Australian. Kenny is currently the newspaper's associate editor.
In 2001, Hicks was captured by the Northern Alliance militant coalition, which fought against the Taliban until late 2001. A Northern Alliance-aligned warlord sold Hicks to U.S. forces for US$5,000, claiming the Australian had been fighting alongside al-Qaeda.
Until pleading guilty to providing material support for terrorism in 2007, Hicks was held at the Guantanamo Bay military prison. The media dubbed Hicks the "Aussie Taliban." However, his lawyer has argued Hicks made the plea under duress after enduring years of torture and mistreatment at the hands of U.S. forces.
In a 2004 affidavit, Hicks alleged he was sexually abused, routinely deprived of sleep, beaten, kept in solitary confinement almost 24 hours a day, and administered unidentified medication. He also stated he saw other detainees savaged by dogs.
Hicks later said he only pleaded guilty to escape the U.S. prison.
After pleading guilty, Hicks was transferred to Adelaide's Yatala Prison to serve the rest of his seven-year sentence.
After nine months, Australian authorities released Hicks under a control order, and he now lives in Sydney.