The historic leader of the Cuban Revolution, Fidel Castro visited the Food Industry Research Center Friday evening, where he chatted for over four hours with 19 cheese makers who are taking a course at that center in Havana.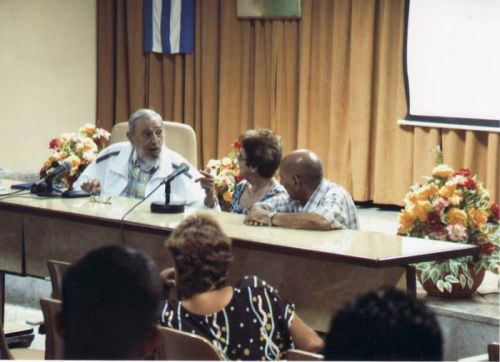 The meeting was marked by Fidel´s reflections on the impact on food supply levels for the populations by phenomena like climate change and wars. In addition, participants addressed production levels and the quality Cuba had reached in the production of cheese before the 1990's economic crisis.
Some cheese makers with vast experience and trained during those years, briefed Fidel Castro on several initiatives underway to progressively recover previous cheese production levels with appropriate quality.
The meeting was also attended by Food Industry Minister Maria del Carmen Concepcion and members of her staff, as well as professors at the Institute.