Trinidad is since Sunday the venue of the Trinidad de Cuba First National Festival, the XV Trinifolk Dance Festival, and the first Theoretical Event Heritage and Identity, the three of which will run until next November 28th.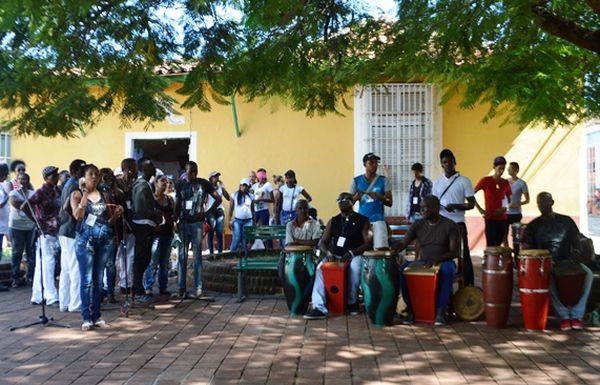 The celebration is dedicated to Amador Ramírez, founder of the Folkloric Ballet of Trinidad, and to Las Cuevas Orchestra, an emblematic musical group of the territory.
Vignettes of Every Day Life in Trinidad de Cuba
The multidisciplinary festivity is scheduled to go beyond the city, and reach different rural communities, for local residents to enjoy the performance of artists from the Cuban provinces of Guantánamo, Las Tunas, Villa Clara, and Ciego de Avila.
The city, meanwhile, will host activities like the first theoretical event Heritage and Identity, with the participation of Maximiliano Trujillo, Guiomar Venegas, and Enrique Zayas Bringas, among others.
Practical folk dance classes, by National Dance Award winner Silvina Fabart, will also take place, as well as performance of Hindu meditation, craft fairs, and a concert by Canadian rock bands Fire next time and Taxa.