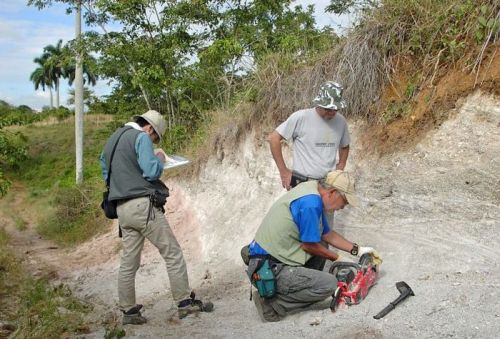 After more than 15 years of research by Cuban and foreign specialists, it's been confirmed that the material found in the region of Fomento, central Cuba, was the result of a giant meteorite that impacted against the Earth at the end the Cretaceous period, causing one of the greatest extinctions in our planet.
Dr. Reinaldo Rojas Consuegra, geologist and curator at the National Museum of Natural History of Cuba, told Escambray that this site reveals a high concentration of materials from the fusion of the rocks that were hit by the asteroid in the grounds of the current subsoil of the Yucatan Peninsula, in Mexico.
It is estimated that 66 million years ago, the central region of Cuba was located over 500 kilometers away from the site where the meteorite impacted in Mexico, from where materials were expelled that reached the island.
According to scientific studies, the meteorite impact that ended the Cretaceous period triggered several complex processes that changed the course of evolution of life on earth forever.