The attractive places located north and south of the province of Sancti Spiritus and the quality service in its facilities, consolidate the territory as one of the main destinations in Cuba for the practice of ecotourism.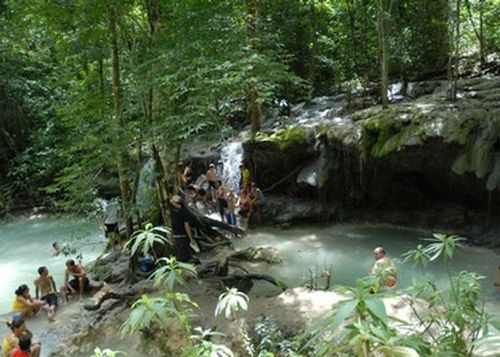 With an annual average of over six thousand visitors, the small agro-tourism farm Chalet Los Alamos, located in the town of Yaguajay, is one of the properties where guests can practice mountain walking through a journey of five miles or enjoy species of flora and fauna, some endemic.
Alfredo Diaz Guerra, manager of the facility including fruit farm and mini zoo, told ACN that the property is built in the style of a country house which attracts tourists, mainly from Canada, Germany and France; but he added that in recent years the presence of Cubans has also increased.
Recently the building and its exterior areas underwent repairs that allowed weatherizing the rooms without affecting the wooden structure of the main building, fixing roads and restoring the grill restaurant.
Also in the north of the province and within the Buenavista Biosphere Reserve, Rancho Querete is another of the facilities preferred by those who opt for ecotourism, by providing horseback riding, trekking and bird watching , such as warblers, thrushes, tocororo, hummingbirds or cartacuba.
In the words of Luis Alberto García, guide of the area that began been exploited in 2007 after a rigorous sustainable management, about 50 foreign visitors come each day during the high tourist season also attracted by the waterfalls and cascades which temperature does not exceed 24 Celcius degrees.
Meanwhile, south of the province, the settlement Topes de Collantes, located about 800 meters above sea level, becomes obligatory reference for nature tourism by having a unique mountain scenery and a hotel infrastructure that guarantees dissimilar facilities and comfort to the guests.