Dilma Rousseff was sworn in Thursday for a second term as president of Brazil. In her inauguration speech she promised to continue fighting extreme poverty.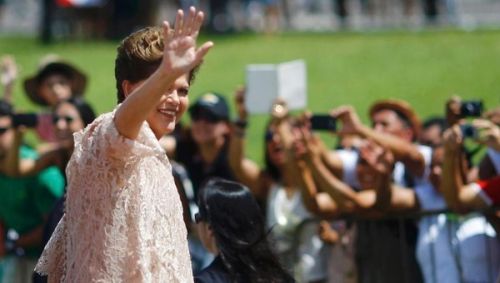 Twenty seven heads of state, including Venezuelan President Nicolas Maduro and Bolivan President Evo Morales, were there to welcome her into another four years of power.
Left-winger Dilma, as she is affectionately known, won the election in October, 2014, in a tough contest against the country's pro-market right-wing, led by Aecio Neves.
In her inauguration speech Dilma promised to continue her government's focus on fighting extreme poverty, emphasising the Brazil would see greater equality of income and power.
"Today we have the first generation of Brazilians that didn't live through the tragedy of hunger," she said adding that the country had lived through "a historic moment" in her first term with its achievements in tackling poverty."
The President said the government would prioritise creating jobs, building three million homes and tackling corruption.
She stressed that "I was re-elected to the presidency to continue the big changes in the country and I am not going to betray that."
Taken from telesurtv.net/english