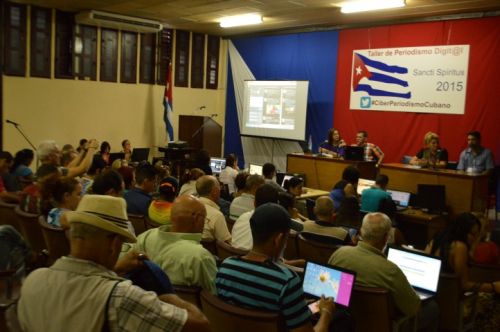 Sancti Spiritus recently hosted a cyber-journalism workshop with the attendance of media professionals from Villa Clara, Cienfuegos, Ciego de Ávila, and Camagüey.
The participants gathered to discuss about the challenges imposed by the new technologies, and the way digital journalism could better address Cuba's current urgencies, among other interesting topics.
Each of the attending delegations was requested to give a presentation in which they refer to their own theoretical perspectives and experiences, thus paving the way for further discussions on what is yet to be done concerning online journalism.
Internet users followed the event live online at www.escambray.cu, as well as at Escambray on Twitter and Facebook with the hashtag #CiberPeriodismoCubamno.