A series of activities to mark May Day are taking place in Cuban labor centers, including state-owned companies, cooperatives and private entities to tell about the agenda for celebrations May 1-5 throughout the island.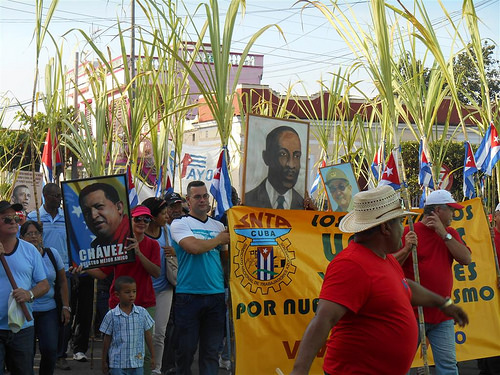 April will be marked by parades in squares as workers will discuss and adopt actions to guarantee the economic and financial performance of their labor centers.
The general secretary of the Cuban Workers Confederation, Ulises Guilarte, said that May Day celebrations will back the economic and social changes that take place in the country.
So far, over 1 thousand unionists, solidarity activists have expressed their intentions to participate along the Cuban workers in the celebrations on May 1st, which is the largest people´s demonstration that takes place in the country every year.