Sancti Spiritus Rolando Cepeda (8) and Osmany Uriarte (20) will have the opportunity to grow as professionals in foreign leagues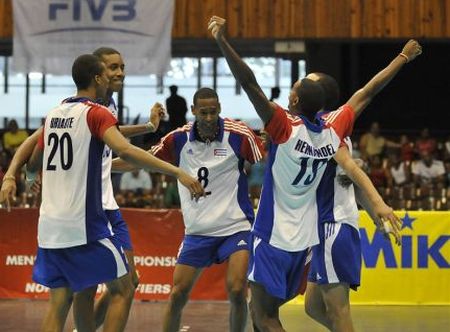 Five Cuban volleyball players will depart on October to play abroad as part of an initiave to better up the quality of the sport in the island, and to continue broadening the experience of allowing national athletes to participate in foreign leagues, so far limited to baseball.
Javier Jimenez, of good results with Greek PAOK, repeats the emprise along teammate-to-be Rolando Cepeda, while Osmany Uriarte will move to Turkey.
For the female team, Sulian Matienzo and Melissa Vargas will go to the Czech Republic, and will have the chance to play in some European tourneys.
90 % of the fees will go to the athlete, while the 10% goes to the Cuban Federation to buy sport materials.