Cuban First Vice-President Miguel Diaz Canel stressed the significance of community work amidst current transformations, in which the human beings must be the protagonist of every action.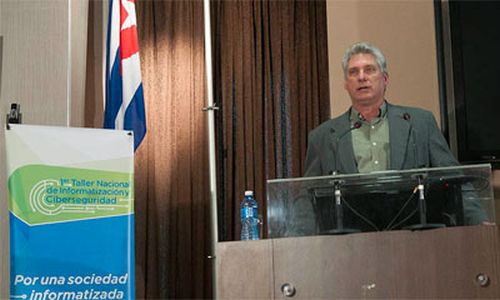 The top Cuban official presided over the 14th Session of People´s Power Provincial Assembly in the central province of Villa Clara.
Diaz-Canel underscored the need of joint work by families, education professionals and the rest of community actors to build a prosperous and sustainable socialism.
The Cuban first vice-president is deputy to the Cuban Parliament for the municipality of Santa Clara in this central province.
He said that local development is one of the ways to foster the participatory kind of government demanded by current Cuban reality.
During the presentation of the communication strategy by the local government in the province, Diaz-Canel stressed the need to dismount what he called the annexationist and alienating platform some try to impose, and for which there cannot be informative gaps, while the concerns and questions of the people must be addressed with wisdom and creativity.
In this regards, he said that every media outlet must have its own editorial line, they must be different from each other, as he stressed the role of the digital media and social networks as options for the young people who were born under the development of this technology and with different interests.