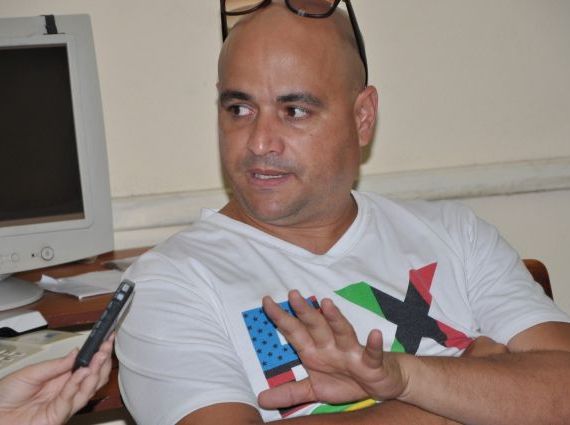 Cuban comic actor Andy Vazquez, who plays different characters in Vivir del cuento TV show, paid a visit to the headquarters of Escambray newspaper, in Sancti Spiritus.
He didn't come dressed with the tight guayabera shirt that Facundo Correcto usually wears, nor with the informal undershirt of Aguaje, two of the best known characters he plays in the show. The popular Cuban comedian arrived in Escambray only wearing his huge charisma.
For more than an hour, the witty actor born 39 years ago in Baracoa, Guantanamo, shared anecdotes and answered questions about Vivir del cuento and about his own work.
Vázquez came to Sancti Spiritus at the invitation of the Provincial Film Center, and offered a performance on Saturday, March 28th in this city.