Esteban Lazo Hernández, President of the People's Power National Assembly of Cuba, met with visiting President of Latin American Parliament (Parlatino), Elias Castillo.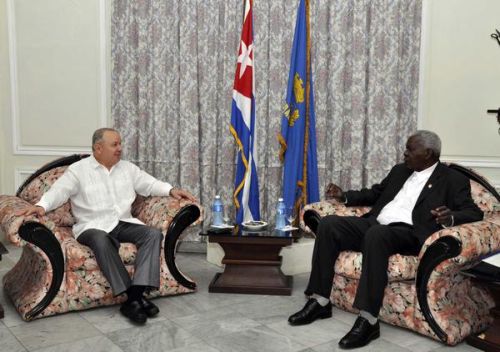 During the meeting, Lazo thanked Parlatino's president for his organization's support in the fight against the economic blockade imposed on Cuba by the government of the United States. He also appreciated the organization's active participation in the successful international campaign to bring the Cuban Five home.
Elias Castillo highlighted the active participation of Cuban deputies in the Latin American Parliament.