Cuban Health Ministry announced the death from malaria on Saturday of Cuban nurse Reinaldo Villafranca, who was working with the internationalist medical brigade that is fighting the Ebola virus in Sierra Leone.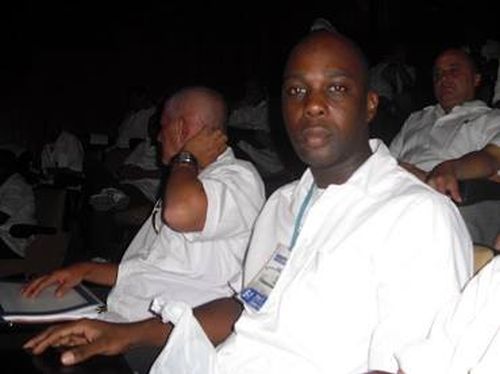 According to the information, the 43-year-old nurse from the western Cuban province of Pinara del Rio died as a consequence of Malaria with cerebral complications.
He arrived in Sierra Leone on October 2, 2014 and was working at the Ebola treatment center in the capital Kerry Town.
The nurse presented diarrheas early on January 17 and later fever, for which he was submitted to a Malaria test which resulted positive and he was immediately administered treatment, but following the worsening of his condition he was transferred to the British Navy´s hospital in Kerry Town.
A second test for Malaria was also positive, while the Ebola test was negative. As his condition continued to worsen he was connected to ventilation equipment under the care of British specialists, but later he did not respond to the treatment and passed away, according to the information released by the Cuban Health Ministry.
Reinaldo Villafranca worked for over 10 years in the health sector and he volunteered to join the medical brigade in western Africa, says the release, and thanks the authorities in Sierra Leone, the representatives of the United Nations, the World Health Organization and the British Mission in the African country for their care and attention given to the Cuban worker.
On October 2014, Malaria also took the life of Jorge Juan Guerra, member of the administrative staff of the Cuban medical brigade in Guinea.