The five Cuban anti-terrorist fighters who were unjustly imprisoned in the USA thanked the authorities and people of Angola for the affection and solidarity they received during their stay in the African nation.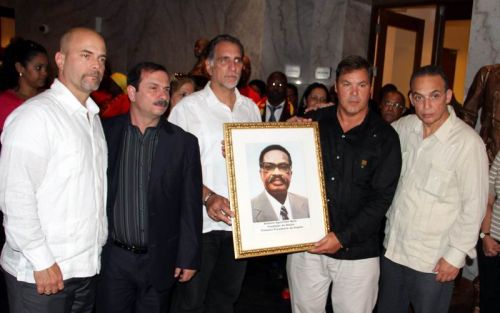 At the end of their visit, Gerardo Hernandez, Ramon Labañino, Antonio Guerrero, Rene Gonzalez and Fernando Gonzalez acknowledged the lead role of Angolan women in the struggle for liberation and expressed pride in visiting the country where three of them fulfilled an internationalist mission years before.
The Five, as they are known internationally, arrived in Luanda on July 6th, where they fulfilled an intense program of activities, including a tribute to Cuban internationalist combatants who died in Angola and to the first president of that country, Agostino Neto, as well as meetings with political leaders of that nation.
Angola was the third and last stage of their tour that began on June 21st in South Africa at the invitation of the African National Congress, and that also included Namibia.