The First Vice President of the Councils of State and Ministers, Miguel Díaz-Canel, arrived on Thursday, March 5, in Caracas, Venezuela, to represent Cuba in the commemoration of the second anniversary of the physical disappearance of Commander Hugo Chavez.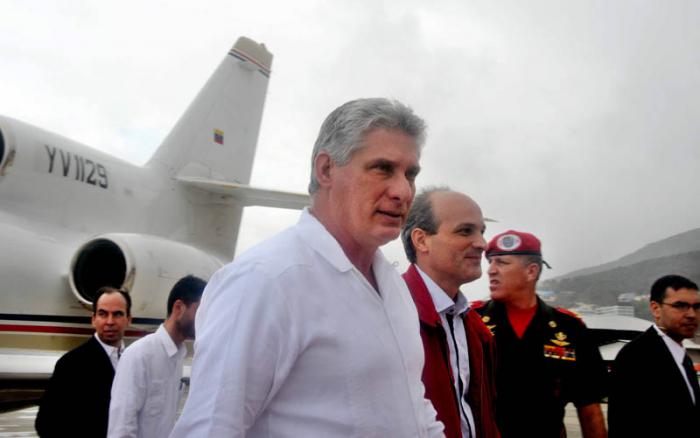 He was received by Ricardo Menéndez Prieto, Vice President for Planning and Knowledge and People's Minister for Planning of the the Bolivarian government.
Diaz-Canel will participate on Friday March 6 at the Ninth Summit (Extraordinary) of Petrocaribe, an organization founded by Chavez and is the highest expression of solidarity and integrationist character of the Bolivarian revolution.
The Cuban delegation includes Minister of Energy and Mines, Alfredo Lopez and Deputy Ministers of Foreign Affairs and Foreign Trade, Rogelio Sierra Diaz and Roberto Lopez, respectively.
Since its inception in 2005, Petrocaribe has supplied more than 300 million barrels of oil to its members, allowing them access to resources to reduce poverty, promote development and build more just societies in the international situation particularly adverse.