The Cuban delegation to the third round of talks with the United States arrived in Washington with the aim of continuing bilateral talks, focusing this time on the process of reestablishment of diplomatic relations.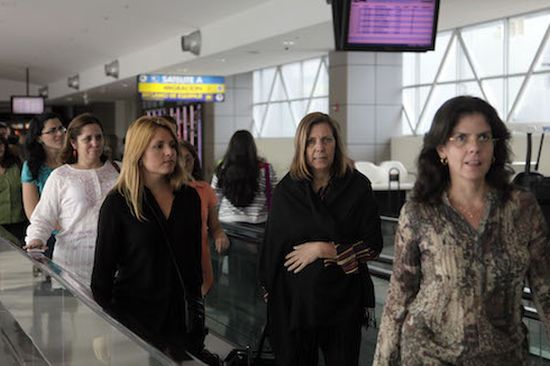 As on previous occasions, Josefina Vidal, General Director of the United
States Office of the Cuban Foreign Ministry, heads the island's delegation
to the talks with the representatives of the US government.
The just decision of President Barack Obama of excluding Cuba from the
list of countries sponsoring international terrorism, a decision that will
come into effect next week, creates an appropriate bilateral and regional
context to progress in the reestablishment of diplomatic relations and the
opening of embassies.
In this regard, the Cuban Foreign Ministry recently stressed that
progress in efforts made to resume banking services of Cuba's Interests
Section in that country contribute to progress in the talks, a theme
reiterated by the Cuban delegation in previous rounds of talks.
The representatives of the two governments will also tackle issues
concerning the operation of diplomatic missions and the behavior of their
officials.
Vidal, along with the other members of the delegation accompanying her,
will carry out an intensive program of activities during her stay in the
U.S. capital.
Heading the talks for the United States will be Roberta Jacobson, Under
Secretary of State for Western Hemisphere Affairs.