Looking forwards to the re-establishment of diplomatic relations, representatives of the governments of Cuba and the United States will hold a third round of talks on May 21.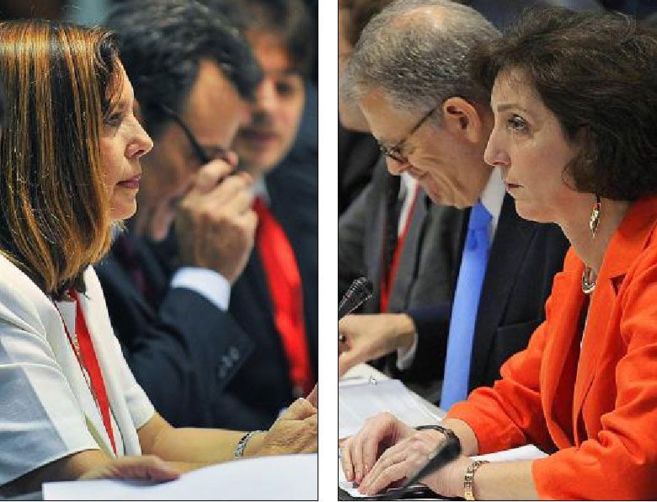 The general vice-director of the United States Division at the Cuban Foreign Ministry, Gustavo Machin, told reporters that "the fair decision by President Barack Obama to withdraw Cuba from the US list of countries sponsors of  international terrorism, which is expected to go into effect on May 29, pave the way for  an appropriate regional and bilateral scenario towards the reestablishment of diplomatic relations and the opening of embassies in Havana and Washington.
At the same time, the progress achieved in actions resume banking services for the Cuban Interest Section in Washington also contributes to advance bilateral talks.
At the upcoming round of talks, the two delegations will address issues related to the functions of both diplomatic missions and the performance of their officials, two topics also dealt with in previous meetings and that will be addressed again, Gustavo Machin noted, by referring to the observance of international law and principles as stipulated by the UN Charter and the Vienna Convention on diplomatic and consular relations.
Machin also referred to the freedom of movement of diplomats from both sides, an issue addressed by Cuban President Raul Castro recently as he said that what most concerned him was that US diplomats continue to inappropriately behave, as they have been doing so far.
It is the function of diplomatic missions on the basis of international norms that will also be on the agenda, said Machin and he noted that none of the functions included in the Vienna Convention establishes that embassies can work as training or teaching centers and this must be addressed too.
Machin described bilateral talks as very professional and respectful as they have developed in a constructive atmosphere and on equal grounds.
The Cuban delegation to the upcoming round of talks will be headed by the general director of the United States Division, Josefina Vidal and the US delegation will be led by Roberta Jacobson, Under-secretary of State for Hemispheric Affairs.