Cuba and The Netherlands look forward for stronger links, in the context of the official visit here of the Foreign Minister of that European nation, Bert Koenders.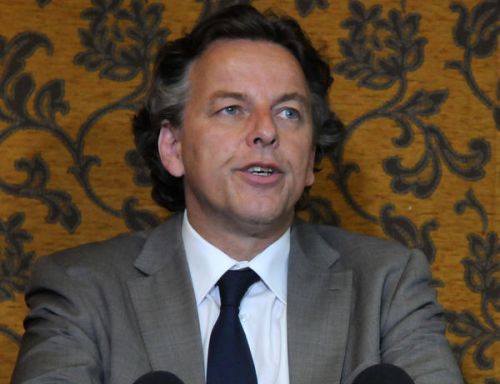 During the meeting with Koenders at the Cuban Ministry headquarters, interim minister Marcelino Medina highlighted the excellent state of bilateral relations and reaffirmed the will of his country to boost them further.
In that regard, he stressed the positive result of the visit at the end of April of Foreign Minister Bruno Rodriguez to The Netherlands, as well as the meeting of Cuban President Raul Castro with Prime Minister of The Netherlands, Mark Butte,k in the context of the 7th Summit of the Americas held recently in Panama.
Also, Medina considered the official visit of Koenders to Havana as a clear signal of the importance given to the relations and the dialogue between both countries and indicated the great potentialities to continue developing bilateral ties.
Medina expressed gratitude for the role played by The Netherlands in the dialogue and development of links of the island with the European Union and for the Dutch stance against the economic blockade imposed by the United States for more than half a century.
On his part, Koenders thanked the hospitality of Cuban authorities and referred to the excellent conversations sustained two weeks ago with Foreign Minister Rodriguez in The Hague, focused on strengthening bilateral ties and intensifying cooperation in different sectors.