Salvadorian leader said he was seeking to increase cultural collaboration, in particular in bringing La Colmenita children's theater company, which he viewed Tuesday night, back to his home country.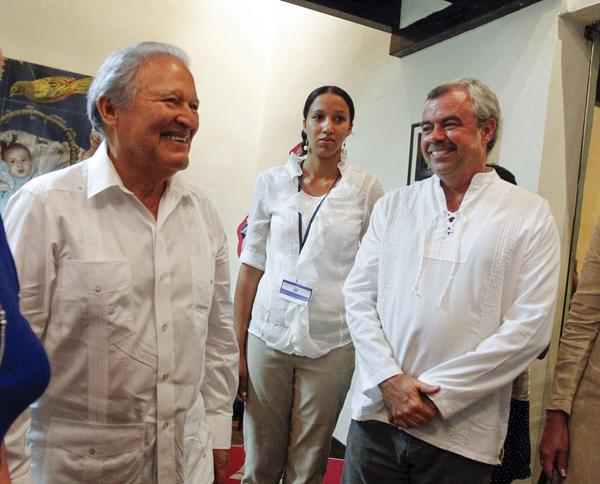 "For me it is a pleasure to be here these few days, in a country that I know very well, since the 1980s, when we lived through an internal conflict in our nation," said Sanchez Ceren.
"We can always count on the solidarity and support of the people of Cuba, who have an immense love for people of the world, not only Central America or Latin America," he added.
He recounted how the Salvadorian people were blessed and were very happy on Saturday with the beatification of Archbishop Oscar Arnulfo Romero, "a man of peace," he said, "who lived in the middle of the conflict of El Salvador, always at the side of the poor, justice and the truth."
Speaking to the press, Sanchez Ceren confirmed that one of the aims of the official visit is to strengthen scientific-technical cooperation with Cuba, which began almost six years ago.
Thus, as for Wednesday, he is expected to meet his Cuban counterpart Raul Castro and visit Havana's renowned Center of Genetic Engineering and Biotechnology.