Cuba has reached a survival rate in heart surgeries higher to 95 percent, ranking among the most advanced countries in this matter.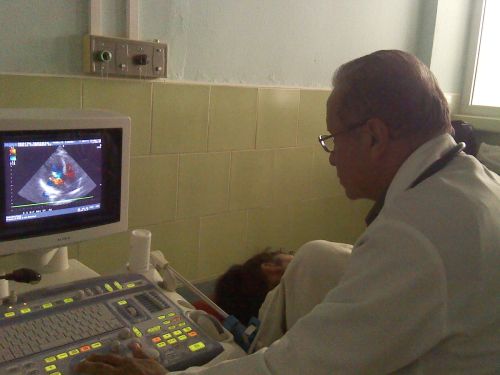 Doctor Eduardo Rivas, president of the Cuban Society of Cardiology, told Granma newspaper that such result tallies with the Cuban government's will to raise people's quality of life, and through the heart surgery network that covers all the nation's territories.
Rivas also stressed the excellent results in pedriatic heart surgery, which has also reached a high rate of effectiveness, thanks to the early detention of sick children, which are operated immediately before the disease reaches another stage.
The doctor noted that heart diseases remain being one of the leading causes of death in Cuba, hence the importance of the work more than 600 physicians who are members of the Cuban Society of Cardiology in fighting these diseases, are carried out.
The Commander Ernesto Che Guevara Heart Center, an institution that has reached the country's best indicators with a higher survival of 99 percent in vascular surgeries, is hosting this week the International Congress, Cardiovilla 2015, taking place at the Euro Star Cayo Santa Maria Hotel.
The event, which is attended by 278 delegates from 21 countries, discusses issues on cardiac and vascular surgery, interventional cardiology, electrophysiology, cardiac imaging and preventive work, and many products from foreign firms leading the manufacture of equipment and supplies for the treatment of heart diseases are also presented.