Cuban President Raul Castro received Wednesday afternoon the Laotian Deputy Prime Minister and Foreign Minister Thoungloun Sisoulith, who is in Cuba on an official visit.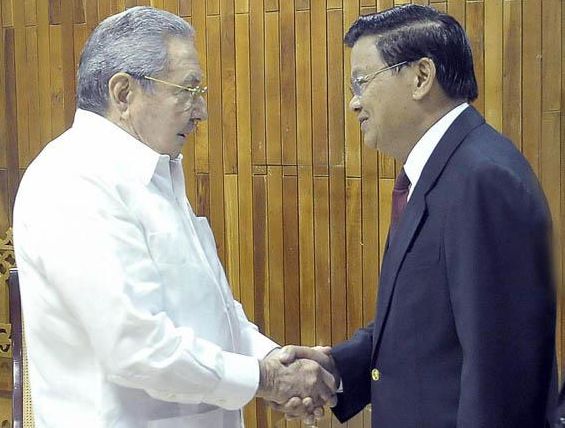 Both leaders spoke on the historical relation between the two countries and the good health of bilateral relations, and on the need to strengthen cooperation bonds.
On the Laotian side were present Thongsavanh Phomvihane, deputy chief of Foreign Relations of the Central Committee of the Lao PDR, and Ambassador to Cuba Buakeo Phumvongsay, among other officials.
On the Cuban side were Foreign Minister Bruno Rodriguez and Gerardo Peñalver, general director of bilateral affairs of the Foreign Ministry.