Cuban First Vice-President Miguel Diaz-Canel ratified Cuba determination to keep backing Petrocaribe regional program, during the extraordinary summit of the bloc, held this Friday.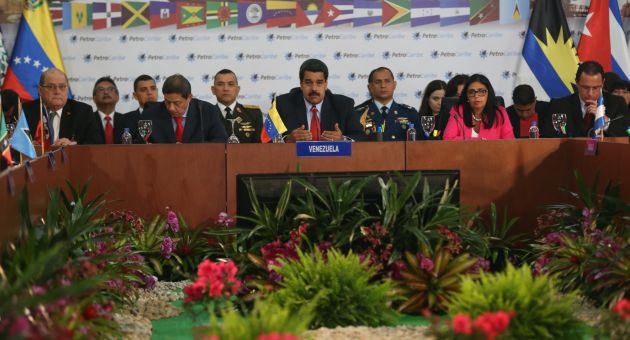 Diaz-Canel called on Petrocaribe member states to turn the bloc, founded in 2005, into an instrument that favors economic interconnection and complementariness with strong-impact social programs.
Petrocaribe Summit Ends with Creation of Economic Zone
Since its setting up, Petrocaribe has provided 300 million barrels of oil to its member states, which has allowed for the availability of resources to fight poverty, boost economic development and build fairer societies.
During his stay in Caracas, the top Cuban official held talks with Venezuelan authorities and corroborated the excellent state of bilateral relations between Caracas and Havana.