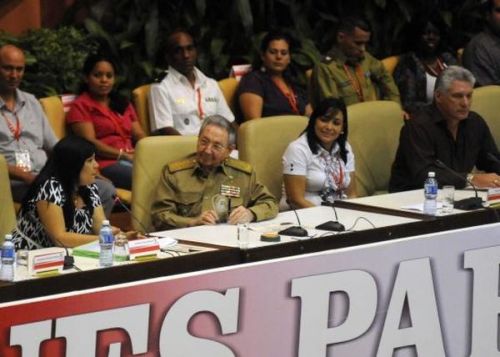 Cuba President Raul Castro attended this Friday the inauguration ceremony of the 10th Congress of the Youth Communist League (UJC), which takes place in Havana's Convention Palace.
The nearly 600 delegates to the event welcomed the head of state with ovations, and chanted phrases of support for the Revolution.
The congress opening session is also being attended by Cuban First Vice-President Miguel Díaz-Canel, and Vice-President José Ramón Machado Ventura.
Participants in the youth congress are accompanied by combatants of the Moncada Garrison, Granma yacht expeditionary men, as well as the Five Cuban anti-terrorist fighters and Heroes of the Republic of Cuba Gerardo Hernández, René  González, Ramón Labañino, Antonio Guerrero, and Fernando González.
Source: PL. Tranlated by Escambray.