Is the real Cuba present on the island's digital platforms? Do ordinary Cubans recognize themselves on the online media which try to represent their daily lives? How could digital journalism better address Cuba's current urgencies?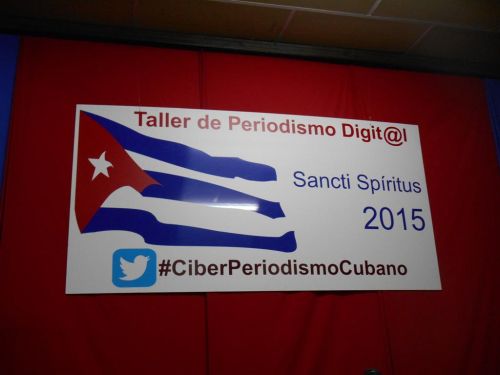 Such questions are among the issues to be tackled next April 18th, in Sancti Spiritus, when local reporters, editors, community managers, and social communicators come together with those from the nearby provinces of Villa Clara, Cienfuegos, Ciego de Avila, and Camagüey to discuss on the challenges imposed by new technologies.
According to organizers, the event was designed as a workshop in which participants will share theoretical perspectives and experiences from their own territories, as well as the results of researches developed on the topics to be analyzed.
Internet users will be able to follow the event live online at www.escambray.cu, as well as at Escambray on Twitter and Facebook with the hashtag #CiberPeriodismoCuba.