The Second International Course for the prevention and fighting Ebola runs from Monday until next Saturday at Pedro Kouri Institute of Tropical Medicine (IPK) in Havana.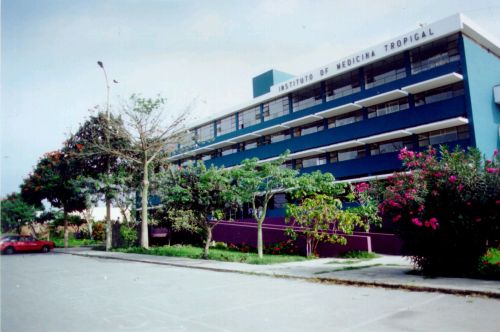 Antonio López, director of post graduate studies of the Ministry of Public Health (MINSAP by its Spanish acronym), told ACN that the course will be attended by managers and specialists of Cuban Medical Services, members of management and epidemiology of the sector, as well as representatives of Colombia, Ecuador, Venezuela and Barbados.
The topics to be discussed include epidemiology of Ebola virus diseases, clinical and laboratory aspects, bio-security, organization of health services and logistic assurance, human factors in severe epidemics and social communication, Dr. Lopez said.
He explained that the course will be developed through theoretical and theoretical-practical classes with participatory methods and keynote lectures.
Highly specialized professionals in the issues included in the educational program will conduct demonstration activities or through observation and discussion of videos, he stated.
Currently Cuban experts are training personnel in Africa, Jamaica, Barbados, Panama and Bolivia, among other nations, remarked the specialist.
The First International Course on Prevention and Facing Ebola Virus, for nurses, took place at IPK and the Palace of Conventions in Havana last week.
This training, organized by the Pan American Federation of Nursing Professionals, chaired by Cuba in the period 2012-2016, was attended by representatives of the Dominican Republic, El Salvador, Paraguay, Costa Rica and the Caribbean nation.
Its president, M.Sc. Amada Izquierdo, said that the current international situation of the epidemic in West Africa is considered by the Emergency Committee of the International Health Regulations as a public health emergency of great importance, with possible extensions to other geographic areas and countries.
Recently in the 136th session of the Executive Board of the World Health Organization (WHO) in Geneva, Margaret Chan, director of that body, met with the Cuban delegation and deepened on the prospects for further strengthen and diversify cooperative relations between Cuba and WHO.
Antonio González, official of the Ministry of Public Health, noted that more than 250 collaborators of Henry Reeve medical contingent are working, since October last year, in Sierra Leone, Liberia and Guinea, in six treatment centers with recognized results.
Gonzalez talke d about Cuba's strategy to face the possibility of entry of the virus in the Americas, and emphasized the training of health professionals, not only in the country but also in Latin America, the Caribbean and Africa.
Until February 5th, 22 495 cases (confirmed, probable and suspect) were registered in the three countries in West Africa, and 8 981 resulted in death, WHO reported.