The third round of talks between Cuba and the European Union (EU) continues focused on issues of the charter of the Agreement concerning Cooperation and Dialogue on Sectorial Policies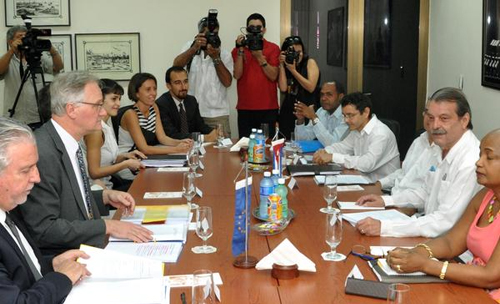 Cuba's Deputy Foreign Minister Abelardo Moreno stated yesterday that the meeting is making progresses in cooperation issues for culture, education, health, and agriculture.
This round like the previous ones, held in April and August 2014 in Havana and Brussels, respectively, is developing with all frankness, in a very constructive and positive way, which "has allowed us to achieve the progresses we have made so far," he said.
There will be a preliminary moment today in which the EU delegation will present its viewpoints on political dialogue, although this and the trade issue will be discussed in subsequent rounds.