Cuba called to strengthen cooperation among the universities of Latin American and Caribbean States (CELAC) countries and the European Union (EU), during the Second Academic Summit of both regional blocs in Brussels.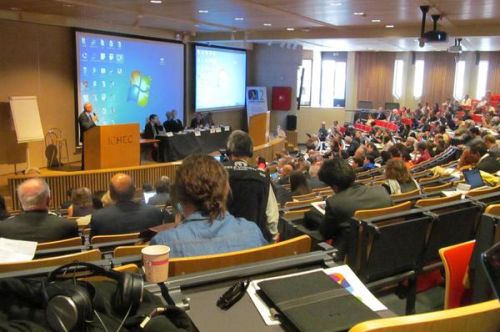 "We want to transcend from theory to practice and we could concrete more projects in areas of common interest, Santiago Lage Choy, rector of the University of the Cuban province of Camaguey, said after speaking in the forum being held in the Belgian capital.
In statements to Prensa Latina, the also legislator criticized the so-called European Common Position, an interference policy that once excluded Cuba from a series of cooperation agreements with EU.
Despite that, there are many agreements and letters of intention that have allowed the exchange between Cuban and European centers, he said.
The academician stressed that higher education in his country is based on a humanist, modern and universal model at the service of the people.
Meanwhile, Maria Irene Balbin, rector of the Agrarian University of Havana, referred to the possibilities of this meeting to promote cooperation in higher education, professional training, research and technological innovation.
The event precedes the CELAC and EU summit, and brings together academicians from both regions, as well as members from international organizations, such as the Economic Commission for Latin America and the Caribbean (CEPAL) and the United Nations Education, Science and Culture Organization (UNESCO).
The commitments of this two-day meeting will be presented to the heads of State or Government during the bi-regional summit, to be run here on June 10-11.