The United States and Cuba will hold a meeting in Washington on May 21, the U.S. State Department and the Cuban Chancery said Thursday.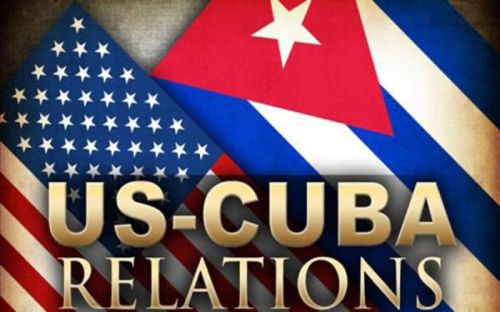 Here are the two media notes of the Cuban Chancery and U.S. State Department:
Informative note from Cuban Chancery:
Next Thursday May 21, the third round of conversation between Cuba and the United States on the process of reestablishment of the diplomatic relations and the opening of embassies will be celebrated in Washington.
This meeting will be the continuation of previous rounds, held last January 23 in Havana and February 27 in Washington, as well as a follow up meeting   last March 16. The Cuban delegation will be headed by Josefina Vidal Ferreiro, director general of United States at Cuban Chancery.
May 14, 2015.

U.S. Talks on Reestablishing Diplomatic Relations with Cuba
Media Note
Office of the Spokesperson
Washington, DC
May 14, 2015
On May 21, Assistant Secretary of State for Western Hemisphere Affairs Roberta S. Jacobson will host a delegation from the Cuban government led by Josefina Vidal, Director General of the U.S. Division of the Ministry of Foreign Affairs. Assistant Secretary Jacobson and Director General Vidal will continue discussions on re-establishing diplomatic relations and re-opening embassies. A U.S. Embassy in Havana will allow the United States to more effectively promote our interests and values, and increase engagement with the Cuban people.
Since the President's announcement of his new direction on Cuba last December, the United States and Cuba have seen growing communication on a variety of issues, including matters of mutual concern such as migration, law enforcement, access to information, environmental protection, and trafficking in persons.
Additional information on the talks and media opportunities will be provided closer to the date.
To get updates from Assistant Secretary Jacobson, follow her on Twitter @WHAAsstSecty.