Seven members of the National Confederation of Workers of Norway (LO) paid a visit to Sancti Spiritus in order to strengthen the already existing relation between that organization and the Cuban Workers' Union (CTC).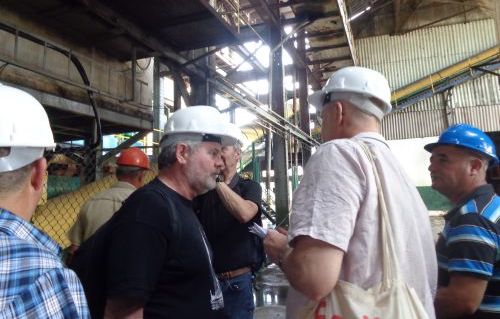 Convinced that the working class struggle brings men together to defend their rights, the visitors got involved in the every day life of workers in the territory for several days.
"Bilateral relations between the two organizations began after 2000. The Norwegian confederation sent us donations; they contributed to meet the needs of the trade union in Sancti Spiritus, and organized a front for the liberation of the Cuban Five.
We are now in a superior stage; we've already discussed issues related with health at work, collective labour agreements, and training. We laid the foundations for possible future projects between LO and the CTC", said Mercedes Lugo, from the department of international relations at the CTC.
The visitors were taken to different working places in Sancti Spiritus and Trinidad, where they shared experiences with local workers.