The Colombian military will stop bombing FARC camps for one month, President Juan Manuel Santos announced.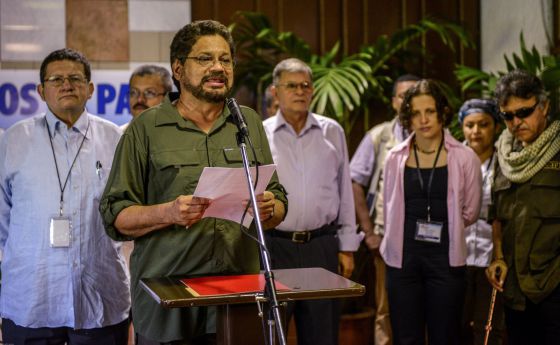 The president emphasized that this is a temporary measure to try to de-escalate the more than 50-year conflict in the country, however he did not rule out the possibility of extending the one-month deadline.
The Revolutionary Armed Forces of Colombia, or FARC, the country's largest guerrilla group, enacted a unilateral cease-fire in December 2014, but the Colombian government has been slow to reciprocate.
Santos's decision is an attempt to support ongoing peace talks. However, he was specific in saying the bombing of camps would stop and did not mention ground troop deployment.
"To promote the de-escalation of the conflict, I decided to order the defense minister (Juan Carlos Pinzón) and the commanders of the forces to cease the bombing of the FARC camp for a month," said the president.
"After that time we will further review the implementation of the unilateral termination by the FARC and, according to its results, decide whether to continue with the measure or not. In any case we will not waive the bombing if we see an imminent threat of a population," Santos added.
The FARC and the Colombian government have been undergoing peace talks in Havana, Cuba since November of 2012 in an attempt to find a solution to the decades long conflict that has killed and displaced millions of Colombians.