The Russian Bar, by Havana Company, won the Grand Prize and the one of popularity of the 14th Summer Circus Festival Circuba 2015, among other awards.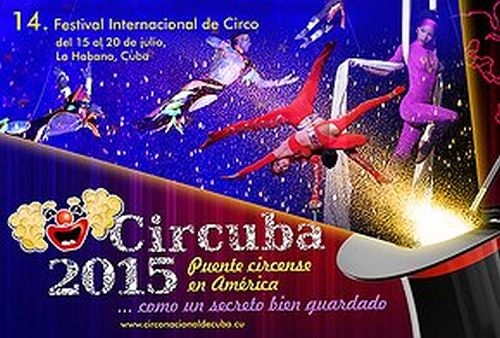 These three boys and a girl with their risky and exceptional act also deserved the prize granted by Qimper Circus, from France, consisting of a year of work at its facilities during 2017 and the side award of the Association of Cuban Journalists.
For the first time this festival awarded the prize for originality to Diana Stepanova, juggler who is just 17, belonging to the Rosgoscirk (Russian State Circus), who set a world record in Havana by handling nine rings at once.
The Gold Top Award went to Dany and José, from Colombia, and the Acrobatic Scale of Havana Company.
The child Karen Alvarez was distinguished as revelation artist, while the men's and women's best performances were for Rogelio C. Rosabal and Dayana Rodriguez, both members of the Havana Company.
The flying trapeze of the Havana Company earned the Bronze Top along with the act of Pole Dance by the same group; while the Silver Top went to the Acrobatic Swing of Havana Company too and Requiem duo from Colombia.
The Colombian representatives also won the Image Award and Mexican Jorge Alberto Guerra earned the Antonieta César in Memoriam prize.
Circuba 2015 will continue its program that includes a 12-city national tour of several provinces and the closure will be on September 6 in the Isle of Youth.