His Excellency Mr. Zhang Tuo, ambassador of the People's Republic of China to Cuba, and his delegation, visited the local children's home and the historic area of the city, as part of a visit paid to the territory.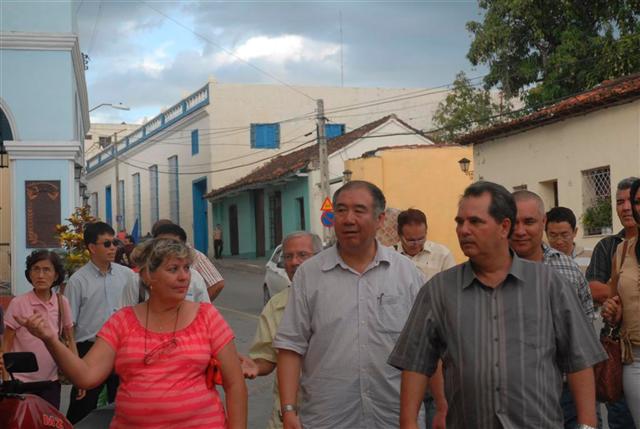 The Chinese diplomat was interested about how the children live, their school activities, and their schedules, and was pleasantly surprised by the fact that once adults, the State must provide them with a house to facilitate their independent living.
During the tour to Historic Sancti Spiritus, the Chinese representatives and his companions were received at Casa de la Guayabera (House of the Guayabera Shirt), where they were told about the unique collection of garments received from outstanding personalities like Fidel and Raúl Castro, and from Ramón Labañino, Gerardo Hernández, and Fernando González, among others.